The following Notre Dame Law students received fellowships from Equal Justice America beginning in 2016. These fellowships are made possible by contributions from Notre Dame law alumni. We look forward to putting many Notre Dame law students to work providing vitally needed legal assistance to the poor. We need your help!
We need your help!
---
(Equal Justice America is an independent non-profit 501(c)(3) corporation unaffiliated with any law school.)
Please click the links below to read more about the students' EJA Fellowships.
"Besides exposing me to new problems and giving me new work experience, the people I worked with at Bay Area were exceptionally friendly and my experience wonderful. None of this would have been possible without EJA's gracious fellowship. Thank you for making this opportunity possible." – Jake Kovalsky, Notre Dame Law School, EJA Summer Fellow 2018
Summer 2019
Natalie Fulk worked at the Legal Services of South Central Michigan.
Keith Ongeri worked at Bet Tzedek in Los Angeles.
Adam Sopko worked at the Brennan Center for Justice.
Summer 2018
Jake Crammer worked at the Southern Poverty Law Center in Montgomery, AL.
Tom Dwyer worked at the Sargent Shriver Poverty Law Center in Chicago.
Walter Jean-Jacques worked at the NAACP Legal Defense and Educational Fund in New York.
Jacob Kovalsky worked at Bay Area Legal Aid in San Francisco.
Kimberly Schreiber worked at Journey's End Refugee Services in Buffalo, NY.
Summer 2017
Dave Ballard worked at Pisgah Legal Services in Asheville, NC.
Adrian Bottomley worked at Indiana Legal Services in South Bend.
James Cheney worked at Bay Area Legal Aid in San Francisco.
Bill Green worked at Lawyers' Committee for Better Housing in Chicago.
Aaron Harmaty worked at Greater Boston Legal Services.
Jessica Skocik worked at Community Activism Law Alliance in Chicago.
Summer 2016
Stevie Friesth worked at Latino Memphis.
Andres Martinez worked at the Colorado Legal Services.
Kate Rochat worked at Columbia Legal Services in Seattle.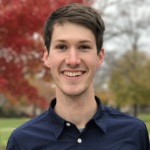 "Most of Pisgah's clients walk in the door with many needs, only some of which have legal remedies. Empathy is essential. A referral to other organizations is often the answer. Advice as one human being to another can make a world of difference. I have been inspired to continue pursuing a career in defense of consumers and homeowners and against those who wield power irresponsibly. Thank you for your support this summer and contributing to a just end for each of these stories." – Dave Ballard, Notre Dame Law School, EJA Summer Fellow 2017